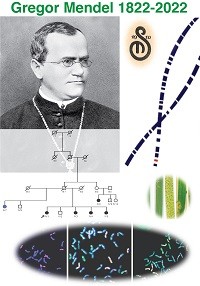 On occasion of Gregor Mendel's 200th birthday in 2022 , Hereditas is publishing a topical series on the scientific work of Mendel. Hereditas is therefore accepting submission of manuscripts on Mendel's scientific work that is less-well known, or on topics that today are still under debate, e.g., the "Mendelian paradox". If the latter topic is presented in a manuscript, we expect a comprehensive and balanced description of the different views.
Other themes related to Mendel's work that are of interest for Hereditas are:
- Mendel's research on hawkweed (Hieracium)
- Mendel's research on honeybees
- Mendel's description of novel plant species
Deadline: 31.12.2023
Find the collection here.